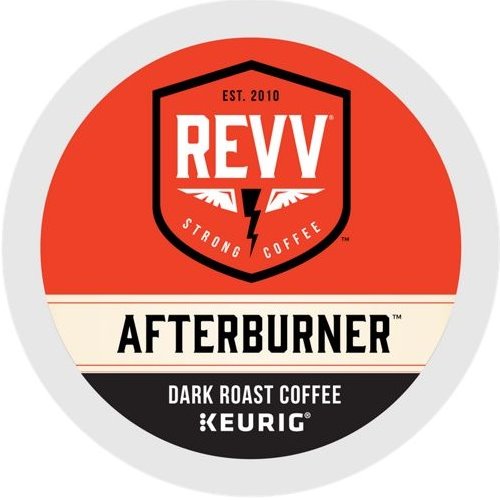 K-Cup Revv Afterburner
YOU ARE CLEARED FOR TAKEOFF. A rich, smoky, dark-roasted dose of jet propulsion for that boldness you need to go from super to supersonic. Throttle up before you find yourself face down.
REVV Afterburner is strong coffee. Like, really strong. Good-morning-kiss-from-a-jackhammer strong. In other words, it's just what you need. Drop one in your Keurig brewer, deep-six your forty winks, and join the ReVVolution.
A rich and balanced, dark-roasted dynamo filled to the brim and loaded for bear with the strongest coffee we could find. We are the early risers. The all nighters. The daily grinders.